Archive for June, 2018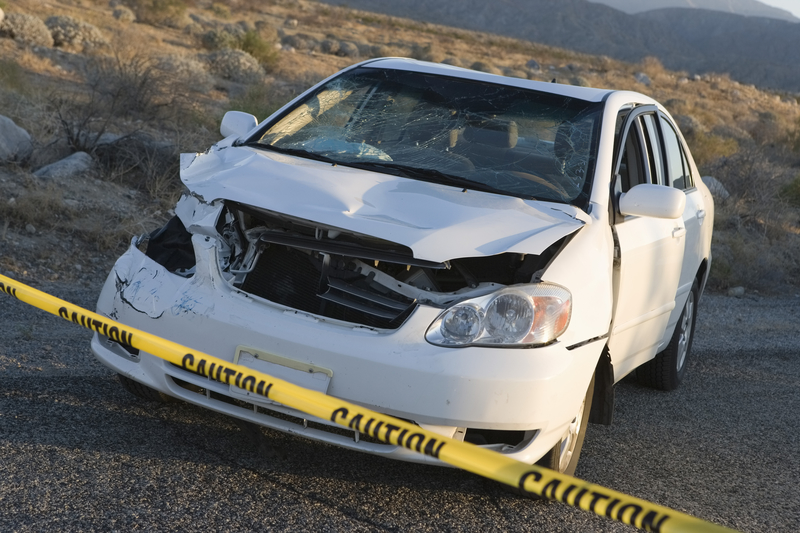 Getting into a car accident and totaling your car is often a challenging situation to be in. Your car is damaged beyond repair and now you have to buy a new one. It will also be important to report the accident and make an insurance claim. However, you will be able to recover from a car accident by taking a few simple steps. These steps include making an accident claim, shopping for a new car, and also applying for credit in the form of an auto loan. By following these steps, you will be in a position to get a new car and get back on the road.
ACCIDENT CLAIMS
After you experience a car accident, the first thing you will need to do is make an accident claim. In this process, you will need to contact your auto insurance company to talk to them about the accident. If you have a valid report from law enforcement, this will confirm that you were actually in a crash. You will then need to discuss the details of how the accident occurred, who was with you and the condition of your vehicle. It will then be necessary to have the insurance company inspect your vehicle to assess the damage. If your car has been totaled, then you will need to look into getting a new car.
APPLYING FOR CREDIT/AUTO LOANS
When looking to purchase a new car, you will need to find a way to pay for it. The most common way to buy a new vehicle is to apply for credit or an auto loan. There are two ways you can do this. First, you can go to a bank or credit union and apply for an auto loan through them, which will allow you to buy a car at the dealership immediately. Another option that you can take advantage of is applying online where a lending institution can offer you a loan, and if approved, you receive the funds. The last option that you can take advantage of is applying for an auto loan while at the dealership. When looking to get an auto loan, your income and credit rating will be evaluated to determine what loan you will get. Therefore, it is essential to assess your credit history and income before buying a particular car.
TIPS FOR SHOPPING FOR A NEW CAR
During the process of shopping for a new car, it is important to evaluate the vehicle price, cost of ownership, and what you will need a car for. It is important to get a car that you can comfortably afford. It is also important to buy a car that will not be too costly in terms of insurance, maintenance, and gas expenditures. Lastly, you will want to determine what specific purposes you will want to buy a car for such as traveling, commuting, off-roading, and more.
After you get into a car accident, the most important things to focus on is your health. As long as you were not injured, that is a vital first step to recovering from this unfortunate event. Once you get into an accident, it will be important first to report it and make a claim. Then you will need to buy a new car and apply for an auto loan. By following this protocol, you will be in a great position to minimize the negative consequences of getting into a car accident.
If you've been in a car accident, and are looking to replace your car, feel free to search our stock! Beverly Hills Auto Group is always receiving five-star vehicles that are waiting for a fun test drive. \
References:
When you spend a lot of money on a luxury car, you want to make sure that it lasts for a long time. Whether you buy new or used, your car needs some regular TLC, and neglecting it can cost your big time. With that in mind, here are the top five reasons you'll want to get your vehicle checked and stay up-to-date on regular maintenance checks.
Decreases Your Risk of an Accident
Millions of car accidents occur every year, and the sad thing is that a large percentage of those could have been prevented through proper car maintenance. When you take your car in regularly for maintenance, you reduce the likelihood that you will get in an accident because of some preventable cause, such as malfunctioning brakes, insufficient tire tread, and more.
Catch Problems Before They Get Serious
For the same reason you should see the doctor every year, you should be taking your car in for regular maintenance. A mechanic can look at a vehicle and identify any potential issues that could result in costly repairs later on if left unchecked. Taking care of these things now will keep your car running longer and prevent problems from getting more expensive.
Check the Tires
You should have a professional check out your tires to make sure there aren't any leaks and also to ensure you have sufficient tire tread. Low tire tread or driving with a flat tire is not only dangerous for you but is also dangerous for other motorists, as you are at increased risk for a tire blowing out and causing an accident. If you use softer tires that some luxury vehicles come with, your tread will wear out faster than you are used to, so make sure you eyeball your tread depth regularly.
Change the Oil
There are many benefits to having the oil changed in your car regularly. For one thing, changing the oil ensures all the moving mechanisms in your car are lubricated and run smoothly. If you have car parts rubbing and grinding together, they'll get worn out a lot faster, resulting in costly repairs and replacements. Checking your oil regularly can also help you notice a small oil leak before it becomes a huge problem. The smaller the leak, the easier the fix.
Look at Your Brakes
Every time you take your vehicle in for a checkup or for maintenance, they are going to check the brakes. If you have squeaky or squealing brakes, you may not have a lot of time before the brakes go out entirely. If the brake pads wear down, you could actually cause damage to your tires, so don't let that happen. Regularly checking up on the brakes to make sure they're working well is essential to be safe when you're on the road.
A luxury car can be a lot of fun, but it will only stay that way if you put some time and effort into it. Whether you are going to a mechanic or doing these checks and repairs yourself, make sure that regular maintenance is number one on your list of car concerns.
Resources: